It's getting colder outside…. nothing like relaxing in the warmth and enjoying a good read. Here are a few good choices, but you already read it; you can always support the church and order another on Amazon. Click the link to go to the Amazon Charity Page: AmazonSmile-choice of charity.
We will receive .5% from orders that are purchase on this website. Please give your support. Does not only have to be books.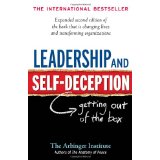 Leadership and Self-Deception: Getting out of the Box
Since its original publication in 2000, Leadership and Self-Deception has become a word-of-mouth phenomenon. Its sales continue to increase year after year, and the book's popularity has gone global, with editions now available in over twenty languages.
Through a story everyone can relate to about a man facing challenges on the job and in his family, the authors expose the fascinating ways that we can blind ourselves to our true motivations and unwittingly sabotage the effectiveness of our own efforts to achieve success and increase happiness.
This new edition has been revised throughout to make the story even more compelling. And drawing on the extensive correspondence the authors have received over the years, they have added a section that outlines the many ways that readers have been using Leadership and Self-Deception to improve their lives and workplaces—areas such as team building, conflict resolution, and personal growth and development, to name a few.
Read this extraordinary book and discover what millions already have learned—how to consistently tap into an innate ability that dramatically improves both your results and your relationships.

Holy Bible
The New International Version of the Bible is a modern classic. The affordable choice for personal or ministry use, this edition of the NIV includes translators' footnotes, sectional headings, and a clear, 7-point type. This Bible offers a convenient size for portability and is great for sharing Scripture with others. Features: • Complete text of the New International Version – today's most popular modern-English translation • An alphabetical listing of the books of the Bible • All of the translators' footnotes • NIV sectional headings • Table of weights and measures

Act Like a Success, Think Like a Success: Discovering Your Gift and the Way to Life's Riches
In his phenomenal #1 New York Times bestseller Act Like a Lady, Think Like a Man, Steve Harvey told women what it takes to succeed in love. Now, he tells everyone how to succeed in life, giving you the keys to fulfill your purpose.
Countless books on success tell you what you need to get that you don't already possess. In Act Like a Success, Think Like a Success, Steve Harvey tells you how to achieve your dreams using the gift you already have. Every one of us was born with a gift endowed by our creator—something you do the best at with very little effort. While it can be like someone else's, your gift is yours alone. No one can take it away. You are the only one who can use it—or waste it.
Steve shows how that gift holds your greatest chance at success, and the fulfillment of your life's mission and purpose. He helps you learn to define your gift—whether it's being a problem solver, a people-connector, a whiz with numbers, or having an eye for colors. He makes clear that your job is not your gift; you may use it in your work, but it can also be used in your marriage or relationship, your community, and throughout every aspect of your life. Throughout, he provides a set of principles that will help you direct your gift. "The scriptures say your gift will make room for you and put you in the presence of great men," Steve reminds us. This book is your roadmap to identifying your gift, acknowledging it, perfecting it, connecting it to a vehicle, and riding it to success. Because Success is the gift you already have."
Funny yet firm, told in Steve's warm and insightful voice, and peppered with anecdotes from his own life, practical advice, and truthful insights, this essential guide can help you transform your life and achieve everything you were born to.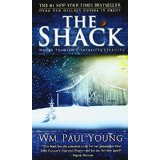 The Shack
Mackenzie Allen Phillips's youngest daughter, Missy, has been abducted during a family vacation, and evidence that she may have been brutally murdered is found in an abandoned shack deep in the Oregon wilderness. Four years later, in this midst of his great sadness, Mack receives a suspicious note, apparently from God, inviting him back to that shack for a weekend. Against his better judgment he arrives at the shack on wintry afternoon and walks back into his darkest nightmare. What he finds there will change his life forever.

Boundaries: When to Say Yes, How to Say No to Take Control of Your Life
Having clear boundaries is essential to a healthy, balanced lifestyle. A boundary is a personal property line that marks those things for which we are responsible. In other words, boundaries define who we are and who we are not. Boundaries impact all areas of our lives: Physical boundaries help us determine who may touch us and under what circumstances — Mental boundaries give us the freedom to have our own thoughts and opinions — Emotional boundaries help us to deal with our own emotions and disengage from the harmful, manipulative emotions of others — Spiritual boundaries help us to distinguish God's will from our own and give us renewed awe for our Creator — Often, Christians focus so much on being loving and unselfish that they forget their own limits and limitations. When confronted with their lack of boundaries, they ask:
– Can I set limits and still be a loving person?
– What are legitimate boundaries?
– What if someone is upset or hurt by my boundaries?
– How do I answer someone who wants my time, love, energy, or money?
– Aren't boundaries selfish?
– Why do I feel guilty or afraid when I consider setting boundaries?
Dr. Henry Cloud and Dr. John Townsend offer biblically-based answers to these and other tough questions, showing us how to set healthy boundaries with our parents, spouses, children, friends, co-workers, and even ourselves.

Love & Respect: The Love She Most Desires; The Respect He Desperately Needs
A Marriage Book with a Difference!
A Revolutionary Message
"I've been married 35 years and have not heard this taught."
• "This is the key that I have been missing."
• "You connected all the dots for me."
• "As a counselor, I have never been so excited about any material."
• "You're on to something huge here."
A Simple Message
A wife has one driving need—to feel loved. When that need is met, she is happy. A husband has one driving need—to feel respected. When that need is met, he is happy. When either of these needs isn't met, things get crazy. Love and Respect reveals why spouses react negatively to each other, and how they can deal with such conflict quickly, easily, and biblically.
A Message That Works
Based on over three decades of counseling, as well as scientific and biblical research, Dr. Emerson Eggerichs and his wife, Sarah, have already taken the Love and Respect message across America and are changing the way couples talk to, think about, and treat each other. What do you want for your marriage? Want some peace? Want to feel close? Want to feel valued? Want to experience marriage the way God intended? Then why not try some Love and Respect.